I get this question a lot when I make graphics and post them on sites like facebook: "What am I suppose to do with it?"
So I decided I would write a post giving out some ideas of just a few of the things you can do with my graphics.
Online they are great for signatures on message boards and forums or to add personal touches to emails.
Some of the graphics I make are small enough that they look great in emails!
The are also a way to give your public profiles on social networks an artistic creative touch!
Offline they can be printed out and framed as a keepsake, made into stickers for scrapkits or sticker collectors, they can also be made into magnets, cards and bookmarks and yes you can do all of those things from the comfort of your own home!
A lot of what people see is just me messing about learning new ideas and tools to use and some forget I can do custom work as well!
Yes my custom work costs money so if you like the freebies you can stay with that and now know what you can do with them 😉
Graphics are just another way to make yourself stand out, to make yourself a little more unique but with out the pain of something like a tattoo..lol
If you have any other great ideas on how graphic designs can be used feel free to comment below and let others know!!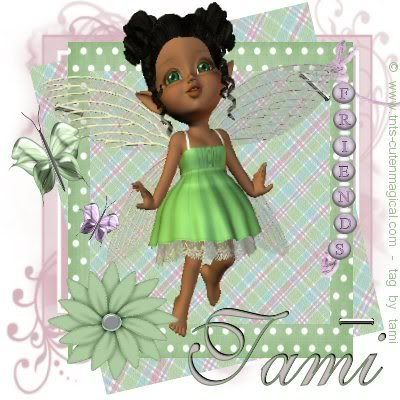 Posted by Tami Croft @ 28 July 2011