This halloween season we're giving you all the chance to get affordable graphics for even better prices!
In need of a new splash page for your members to use?
Maybe a personalize splash page just for you?
How about some spooky-rific banners?
Halloween surfbar icons?
Got Ray Dube's game page? We can hook you up with new game pieces!
We've even got great spooky email templates to send out your newsletters!
Buy 1 Get 1 for 75% off!
Buy a splash page at regular price ($20) and get your 2nd splash page for just $5!

Buy 1 banner for $5 and get your 2nd banner for just a buck!
For more details on prices for other items please contact us:
watersedgeadminATgmail.com (please remove AT and replace with @)
All graphics are copyright and royalty free!
So you never need to worry about running into copyright issues.
If you have something in mind that you do not see here on the list please feel free to email us and if we can do it for you we'll get right on it!
But hurry this offer won't last long…it ends October 31st!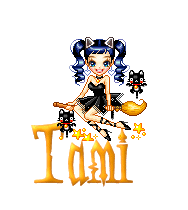 Posted by Tami Croft @ 14 September 2011